Danny Click – Life is a good place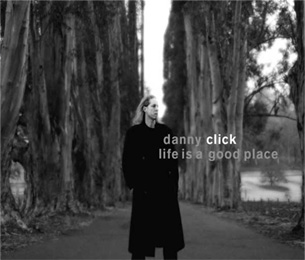 Danny Click has been called an "unsung guitar hero" with "amazing songs" (Austin American Statesman). His guitar playing has been compared to the best of the best: Lowell George, Duane Allman, David Lindley, and of course fellow Austinite Stevie Ray Vaughan. His newest album Life Is A Good Place is a songwriting tour de force in the tradition of the Texas greats. It has been on Country, Pop and Americana radio charts for over 10 consecutive months, with the first single reaching #1 on the Indie World Country chart in Nashville.
The Hell Yeahs! lineup has sold out every venue they've played for the last 10 months.
Danny Click & the Hell Yeahs!
Danny Click vocals, guitars
Don Bassey bass / Tracy Blackman harmony vocals, acoustic guitar
Bonnie Hayes piano / Kevin Hayes drums / Adrienne Biggs violin
"…Danny Click writes songs that could rescue anyone."
Greg Victor- Parcbench.com
"…Danny Click has made a special album, sure it's full of songs about loss, but we also have hope and humanity. Thank you Danny Click. Five stars seem inadequate!"
Paul Riley – Country Music People UK
"Whatever Americana turns out to be, Click will definitely fall within its boundaries, and may even help expand them outward a little."
Christopher Hess – The Austin Chronicle
"A worthy set to flow in the Mellencamp/Springsteen wake… If reality shows don't do it for you, this is the reality you've been waiting to check into. Well done."
Chris Spector – Midwest Record
Danny Click – Life Is A Good Place – DogStar Records
Distributed nationally by Burnside Distribution